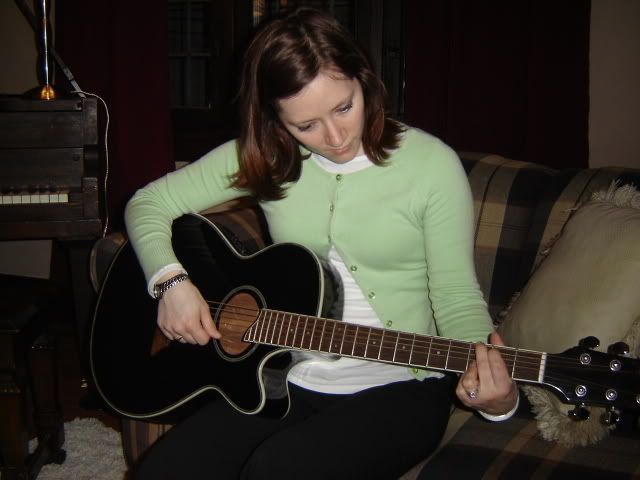 I will be a rock star soon enough. Or at the very least, decent enough to not make a complete fool of myself.
Really, I would love to be able to contribute to musical writing someday. Just so that when hubby asks me what I think and what would sound good, I'll be able to answer with a real response other than, "whatever you do sounds good, sweetie."
I just need that hot pink guitar.