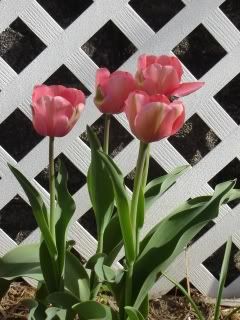 Ahh...everything is blooming! Leaves are bursting forth from their budded cocoons, flowers are opening brightly to the sunshine, sprouts are sprouting. Hurray for spring!
I had a lovely weekend for my birthday. Sunshine, warm weather and lots of good times. We went out to my favorite restaurant Friday night and another great place Saturday night. Lots of good eating out!
I got to go shopping on Saturday and even got a much-needed pedicure!
I am so thankful for birthday money!
Sunday was busy as usual but a very good day. Easter services were excellent and the kids services were so very fun. We had a big pile of friends and family for lunch and the kids got to hunt for Easter eggs around our house.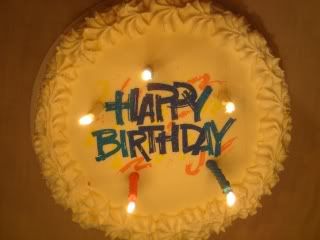 Thank you all again for your wonderful birthday wishes. It was a beautiful weekend with lots of love and ice cream cake... :)
Hubby bought me Narnia along with a new DVD player to watch it on! Whew! I can finally get back to work on SATC Season 2. He also has ordered something for me online, but it didn't come in time so he won't tell me what it is.
My birthday continues for another week!