You've seen my cozy office at church. You've seen my cozy office at my job where I no longer work. (It was cozy too. Just no windows. Ugh.)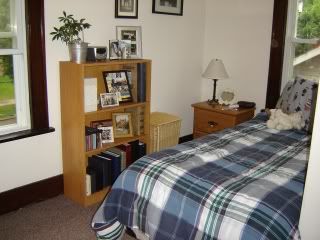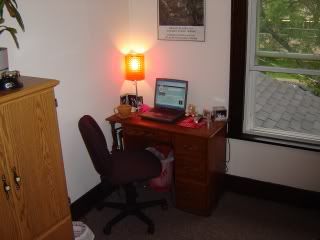 Well here is my cozy office at home. Before and after, of course. This is our spare room. If you come to visit, this is where you will sleep. It needs to be painted. I don't do very well for very long with a room with white walls. But I haven't decided on a color. Hubby put up curtain rods for me in here so now I just have to pick colors, pick fabric and make some swell curtains. Yay for projects!
The best part about my office is that when I get tired, I can immediately take a nap. Yes, it is splendid.