My husband informed me that I wasn't posting enough today. And I informed him that was his fault since he had the camera and had not emailed me the pictures I had requested. And he informed me that he didn't have the transfer cable. And I informed him that was no excuse.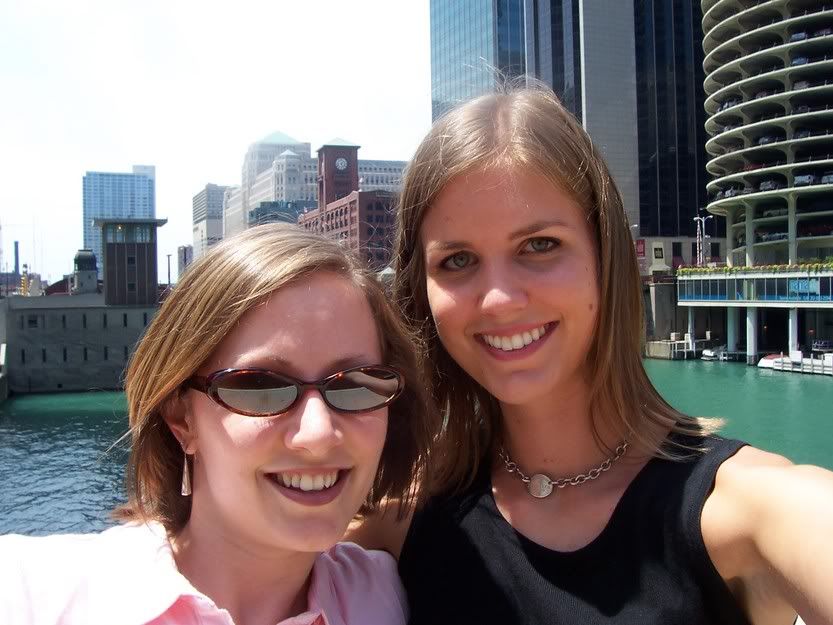 So anyway, I went back through the pictures I did have at my disposal and I saw I had never posted my fun pictures from my Chicago adventure this past summer.
Before my girlfriend Nikki moved away to California, we made sure to get in one good girls-only weekend at a sweet hotel with plenty of shopping and lots of good food.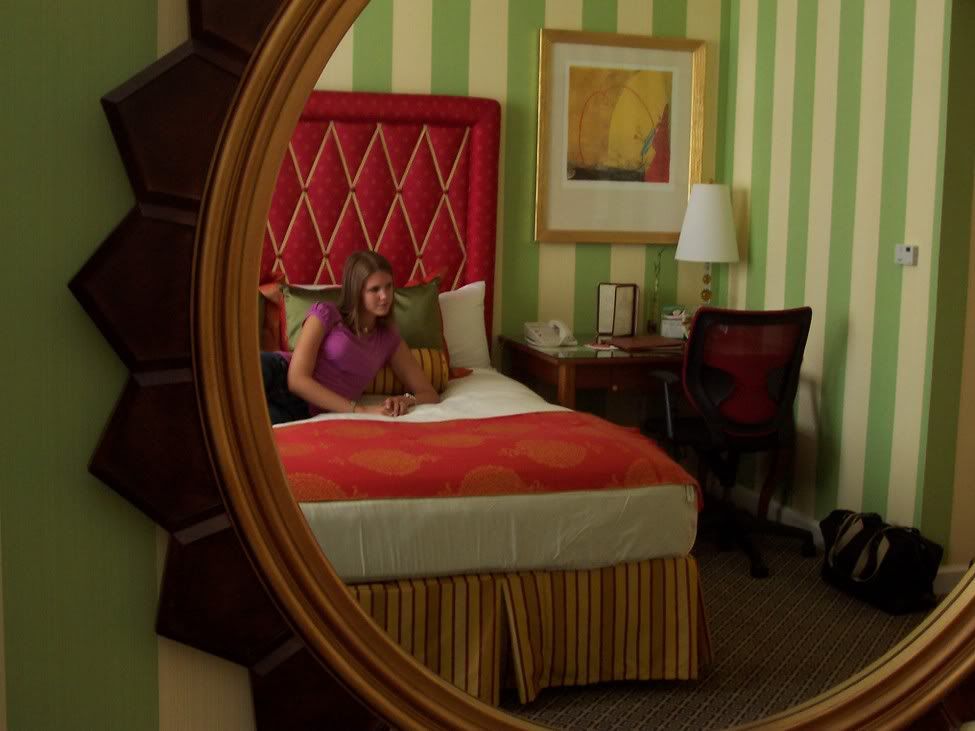 We stayed at the
Hotel Monaco
which is my absolute favorite place to stay in Chicago. It isn't like the usual cookie-cutter hotel. It's cozy, and yet formal. They serve fresh homemade cookies every afternoon and also have a wine hour with complimentary wine.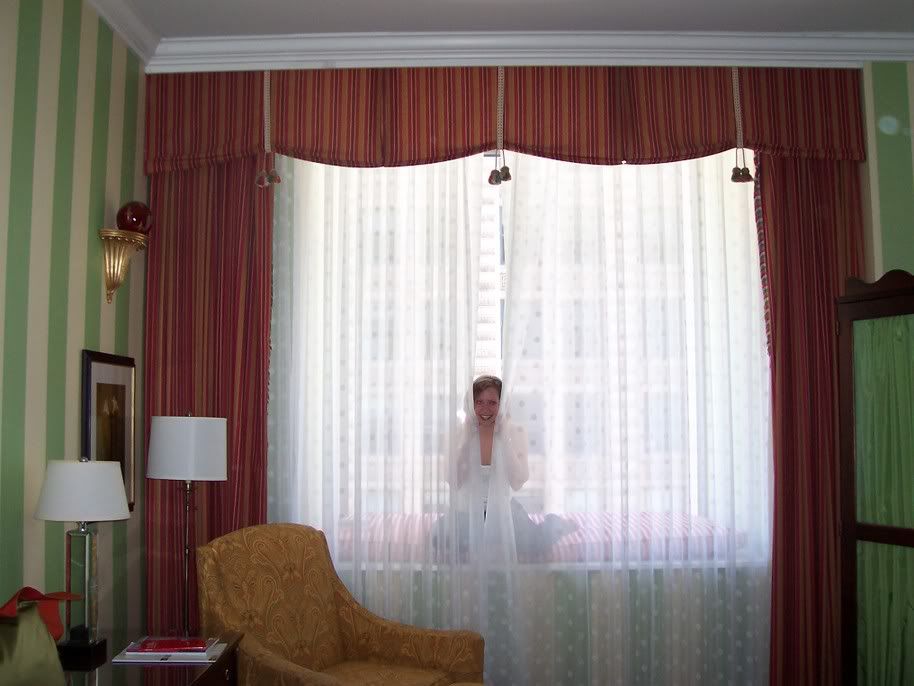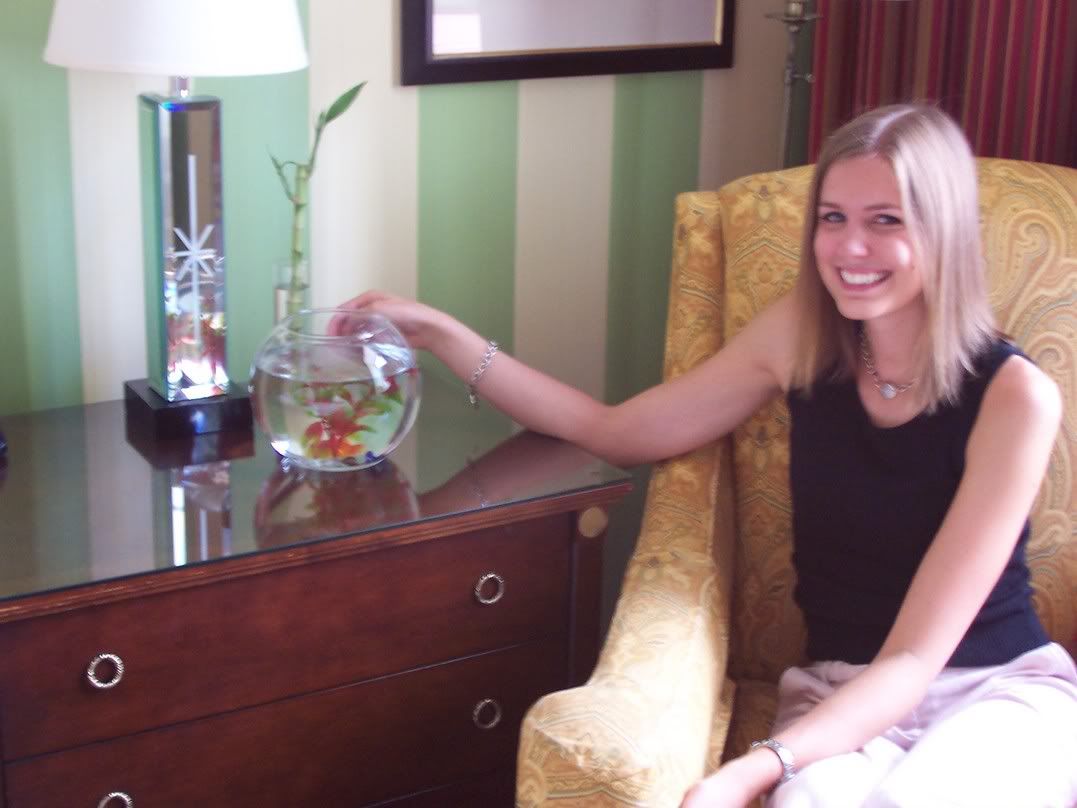 They welcome pets and unfortunately we didn't bring any as we traveled by train, so instead we were graced with the presence of Killer. The amazing fighting goldfish. Ok, he didn't really do anything interesting, but we bonded all the same.
Ah yes...what a lovely weekend in the Windy City.