My tea party last night was just lovely. Chicken salad on mini croissants, cucumber sandwhiches, oranges, strawberries, scones and some wonderful tea in my delicate china cups.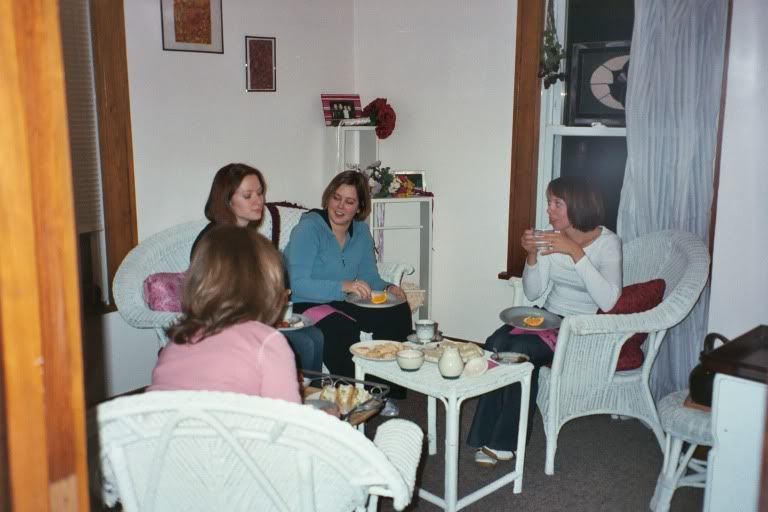 Good conversations, good friends and good food.
Watched the new
Pride & Prejudice.
I am still loyal to the original BBC Colin Firth version, but this one is also excellent for when you just don't have an extra five hours to dedicate to Colin. How this can happen, I just don't know. I mean, look at those eyes! But anyway.
I will post our fun pictures from the party as soon as I: a. finish that roll of film b. take that roll of film into the store to be developed c. pick up the pack of pictures from the store and d. scan in the pictures I want from our party and hope that we didn't have our eyes closed. How did we function on film for so long!?
**Update: Have attached photos. Lucky for me the store provides the option for a disk of pictures so I wouldn't have to scan them all in. Whew.